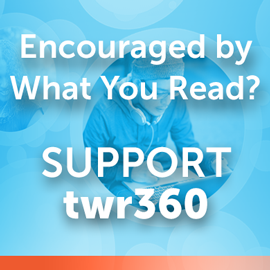 Only constant and focused prayer will keep us alert to subtle deception, flattering words, and the scheming of the ungodly. If we try to live as ambassadors for Christ but don't lean on God's wisdom through prayer, then we set ourselves up for failure. "Do not forsake wisdom, and she will protect you; love her, and she will watch over you" (Proverbs 4:6).
Read Joshua 9. How did Joshua handle his failure of being deceived by the Gibeonites? He may have been tempted to break the covenant with the Gibeonites because it was made in deception, but he kept his integrity. He knew that his testimony was more important than revenge. He knew that becoming bitter would not honor God.
Have you allowed yourself to be misled or dissuaded from witnessing for Christ? Have you experienced a failure because you neglected to seek God's wisdom and discernment? When we ask for God's forgiveness and persevere in His work, He can bring triumph out of our failure.
Scripture tells us: "If any of you lacks wisdom, you should ask God, who gives generously to all without finding fault, and it will be given to you. But when you ask, you must believe and not doubt, because the one who doubts is like a wave of the sea, blown and tossed by the wind" (James 1:5-6).
Prayer: God, when I am faced with failure, help me to respond in a way that honors You. I pray that You would give me wisdom for handling the challenges of living in this world. I pray in the name of Jesus. Amen.
"When pride comes, then comes disgrace, but with humility comes wisdom" (Proverbs 11:2).

Check out more from Dr. Youssef, here!