Truth: Freedom in the Journey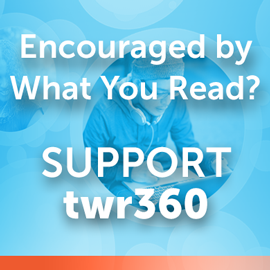 At times, it may seem impossible to span the chasm between who we really are and who we know God desires for us to be. In the distance, we see who we can become, yet we get discouraged when we look at who we are and realize how far we have to go.
But God does not want us to grow disheartened on this journey, which is why He desires for us to live and walk in the Truth. When we try to deceive others about who we really are, it becomes more difficult to reach the destination God has chosen for us. We cannot put on masks and pretend our spirituality is much deeper than it truly is. Our masks may fool others, but God is not deceived. James encourages us to be honest with each other: "Therefore confess your sins to each other and pray for each other so that you may be healed. The prayer of a righteous person is powerful and effective" (James 5:16).
There is something freeing about coming clean and being honest. Those little secrets that we try to hide from others so they will not know what is really in our hearts become more of a burden with each passing day. We deeply desire to be known and loved for who we are, yet we struggle to allow anyone to see the Truth for fear of how he or she may react.
However, when we learn to walk in the Truth, freedom reigns in our lives. We also discover an exciting Truth about being honest: We find others struggling just like us in areas where we thought we were all alone. God's Truth will transform your life when you shirk conventional thought and are honest about who you are.
Prayer: Lord, let me see Your love for me today and know the freedom of Your Truth. I pray in the name of Jesus. Amen.
"Put off your old self, which is being corrupted by its deceitful desires . . . and put on the new self, created to be like God in true righteousness and holiness" (Ephesians 4:22, 24).
Check out more from Dr. Michael Youssef, here!