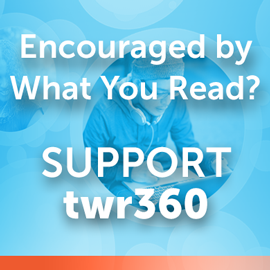 There are two types of grace described in the Bible. Theologians refer to the first form as "common grace." Common grace, or mercy, is the undeserved goodness that God freely gives to all human beings.
Jesus spoke of this kind of grace when He said that God the Father "causes his sun to rise on the evil and the good, and sends rain on the righteous and the unrighteous" (Matthew 5:45). Everyone is permitted to enjoy the goodness of God's creation, whether they love Him or not.
The second form of grace is called "special grace." This is a grace that God gives to all who accept the gift of salvation through Jesus. When you receive Jesus as your only Savior and Lord and when God receives you in His open, loving arms, you will experience "special grace" from God. It's the grace that calms our fears, erases our guilt, and gives meaning to our lives.
Many people mistake God's grace for leniency or permissiveness. They seem to think the Lord looks upon our sin with a kind of easy-going tolerance, saying, "Oh well, they sinned again, but it's not really such a bad sin. I'll just look the other way and pretend not to notice."
But that's not how His grace works. God does not wink at sin. If you think He simply lets our sins slide unnoticed, you are making the same mistake Adam and Eve made in the Garden of Eden and the same mistake Cain made when he killed his brother in the field. Each of them thought they could sin and God wouldn't notice. They were wrong—and there was a price to pay.
Grace is neither lenient nor permissive. Grace is not free, nor is it cheap. Grace is the costliest, most precious commodity in the universe. It cost God the infinitely precious lifeblood of His only Son.
Prayer: Father, thank You for common grace and special grace. Help me to understand more deeply the cost of that special grace. I pray in the name of Jesus. Amen.
"For the wages of sin is death, but the gift of God is eternal life in Christ Jesus our Lord" (Romans 6:23).
Check out more from Dr. Michael Youssef, here!