Glorious Present, Stupendous Future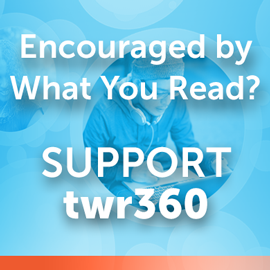 God's grace gives us a glorious present. Life without Christ is a dreadful condition, but when grace comes in and we repent and turn to Christ, everything changes.
"It is by grace you have been saved. And God raised us up with Christ and seated us with him in the heavenly realms in Christ Jesus" (Ephesians 2:5-6). By grace we are saved and set free from sin and are seated in the heavenly places. If you are seated in the heavenly realm, you are no longer enslaved to sin.
When grace flows into a life, power accompanies that grace. This power not only delivers us from the consequences of sin, it frees us from the power of sin right now. When you came to Christ, you were set free. You are no longer a captive to sin.
Check out more from Dr. Michael Youssef, here!
Grace also leads us into stupendous futures. Our immediate future consists of the wonderful occupation of being an ambassador, a representative of the King of Glory. You have already changed position. You are no longer a slave; you are an ambassador.
In Ephesians 2:7, Paul talks about a distant future—"in order that in the coming ages he might show the incomparable riches of his grace, expressed in his kindness to us in Christ Jesus." God has given us grace now, but His grace will be even more magnified when we see Him face to face.
Prayer: God, thank You for the glorious present I enjoy because of grace. Thank You for setting me free from sin. Thank You for the stupendous future that awaits me! I pray in the name of Jesus. Amen.
"As it is written: 'What no eye has seen, what no ear has heard, and what no human mind has conceived'—the things God has prepared for those who love him" (1 Corinthians 2:9).