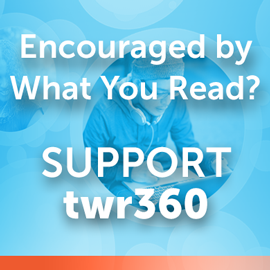 For hundreds of years, artists have portrayed Mary the mother of Jesus as a beautiful woman. But the Bible never mentions her physical appearance. However Mary may have looked on the outside, her true beauty came from within: from her holiness, her humility, and her desire to serve God at any cost.
Likewise, we are truly beautiful when we respond in humility and awe to the fact that we are treasured and loved by the God who created the entire universe. He loves us so much that He sent His Son to die for us, and He has adopted us into His family to be co-heirs with Christ. That is the amazing news of the Gospel that defines our worth and inspires quiet confidence in us—we belong to God.
In today's culture, people want to emulate the successful. They are intimidated by the powerful and awestruck by the famous. Yet, God despises the proud and uplifts the humble. Scripture tells us that "He has brought down rulers from their thrones but has lifted up the humble" and "He mocks proud mockers but shows favor to the humble and oppressed" (Luke 1:52 and Proverbs 3:34). God uses the pure in heart, the unknown, the meek. God uses people like Mary for His work in the world because they know to whom all the glory and honor belong: Almighty God.
Despite what the world tells us, it is not outward appearances—our circumstances, surroundings, achievements, or material blessings—that grant us worth. Our worth is found in God. The deeper and richer our relationship with Him, the more beautiful we become, for then we become more like our Savior Jesus Christ.
Are you seeking physical beauty or spiritual beauty? Are you seeking success and self-worth based on the world's standards or God's standards? What worldly lies have tricked you into seeking worth outside of God?
Prayer: Father, thank You for loving me and for reminding me that my true beauty comes from within through Your Spirit, that my worth is found in You. I pray in the name of Jesus. Amen.
"Therefore we do not lose heart. Though outwardly we are wasting away, yet inwardly we are being renewed day by day" (2 Corinthians 4:16).
Check out more from Dr. Michael Youssef, here!