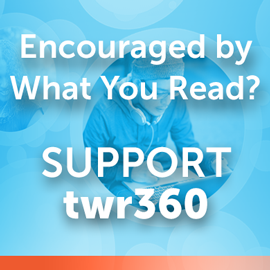 Our world promotes an unhealthy elevation of self. Yet the Bible tells us, "The Lord sustains the humble but casts the wicked to the ground" (Psalm 147:6). A healthy concept of self is rooted in who we are in Jesus Christ, not in our own accomplishments or successes. God wants us to acknowledge Him, not ourselves, in all things.
When God sent His Son to earth, He did not choose someone of wealth or power to become Christ's mother. He did not search out the most beautiful or the most intelligent or the most charming woman. God chose Mary based on her character and humility.
Just like in Mary's time, people today seek wealth and power, yet God honors the humble. People may cower before the strong and the mighty, but God uses the weak and the desperate. People may be impressed by culture and class, but God blesses those who are broken in spirit. People may be eager to bow to celebrities, but God despises the haughty and the proud. People may worship at the shrine of materialism, but God is looking for the faithful and the contrite.
"My sacrifice, O God, is a broken spirit; a broken and contrite heart you, God, will not despise" (Psalm 51:17). If you want to be used mightily by God, humble yourself before Him.
Prayer: God, help me remember that all that I have and all that I am is because of You. Help me to have a humble heart. I pray in the name of Jesus. Amen.
"Where is the wise person? Where is the teacher of the law? Where is the philosopher of this age? Has not God made foolish the wisdom of the world?" (1 Corinthians 1:20).
Check out more from Dr. Michael Youssef, here!