When You Don't Have the Strength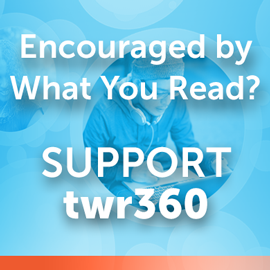 "When I accepted Jesus as my Savior, I had many troubles," Chinh says. After hearing about Jesus through Leading The Way's radio broadcasts in Vietnam, Chinh had a difficult choice to make. Would he continue worshiping idols—an important responsibility for the eldest son in Vietnamese families—or would he give it up in order to follow Christ?
"I was regenerated by the Holy Spirit. From then on, my life was changed," Chinh says. "Following the call of God, I broke down the altar, and there is no more idol worship."
On our journey of faith, we will have to obey Christ and make decisions that are impossible to make in our own strength. In these moments, we must look to God as our source of strength.
King David wrote Psalm 3 in a time of deep trouble: He was enduring a coup, in hiding from his son Absalom. He was struggling with his desperate situation that night—emotionally as a father crossed by his son, spiritually as he tried to understand the reason for his predicament, socially as his people had deserted him, and psychologically as close friends had betrayed him.
"Lord, how many are my foes! How many rise up against me! Many are saying of me, 'God will not deliver him,'" David cried out. "But you, Lord, are a shield around me, my glory, the One who lifts my head high" (Psalm 3:1-3). Although he was tempted to despair, David chose to trust God—the secret of his triumph.
David's enemies were certain that there would be no deliverance for him. Have you ever felt that way? Perhaps Satan has come to you and said, "Look, there's no hope for you. You can't do this. Why try?" Don't give in to his lies. Look to the Bible and even your own life for evidence of the goodness, mercy, grace, and love God has demonstrated to you in the past.
David trusted in the Lord so perfectly that he could lie down and sleep even in the midst of his treacherous circumstances; he could go to sleep because he knew that his heavenly Father held his tomorrow (vv. 5-6).
Chinh has experienced this same peace. "In the past I was a pessimist and worried about my future," he says. "Since I have been a Christian, I have become an optimist, and my soul brims over with hope in God."
Experience the grace of God and receive the strength and peace of the Lord, so you, too, can rest in Him.
Prayer: Lord, help me trust in You and receive Your strength and peace in every trial. May I remember and rest in Your goodness. I pray in the name of Jesus. Amen.
"But you, Lord, are a shield around me, my glory, the One who lifts my head high" (Psalm 3:3).
Check out more from Dr. Michael Youssef, here!