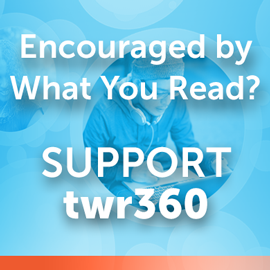 Joshua knew what it meant to stand his ground against the surrounding culture. Today, we need an entire generation of Joshuas—men and women who will stand boldly on the Lord's promises and teach their children to know, honor, and trust Him.
Read Judges 2:8-15. The Bible tells us, "Joshua son of Nun, the servant of the Lord, died at the age of a hundred and ten. . . . After that whole generation had been gathered to their ancestors, another generation grew up who knew neither the Lord nor what he had done for Israel" (Judges 2:8, 10). The generation that followed Joshua knew what the Lord had done for their parents, but instead of passionately pursuing God for themselves, they went through the motions. They failed to keep God at the center of their homes. As a result, their children grew up and "knew neither the Lord nor what he had done."
There are many parents who want to give their children everything, and yet, they leave out what is most important: to train them to be mighty warriors for God, to remind them of the power of the Lord that is at work within them, and to empower them to do mighty things for Him. How often do we set our children up for worldly instead of eternal success?
Many churches provide all sorts of entertainment and experiences for the next generation, but they do not exhort them to be giants for Christ among their peers, to accomplish great things for Him, or to change the world for Jesus. If we neglect to challenge the next generation to boldly serve God, we are sinning against them.
Like Joshua, we have a responsibility to stand our ground against the rising tide of a culture that has forgotten God. We have the great honor of declaring, "But as for me and my household, we will serve the Lord" (Joshua 24:15). When God is at the center of family life, He blesses, guides, and protects that family.
Now is the time. We cannot wait for another generation to do it.
Prayer: Father, forgive me for neglecting to point the children in my life to what is most important. Help me to instill Your Truth in their hearts and to empower them to live for You. I pray in the name of Jesus. Amen.
"But as for me and my household, we will serve the Lord" (Joshua 24:15).
Check out more from Dr. Michael Youssef, here!