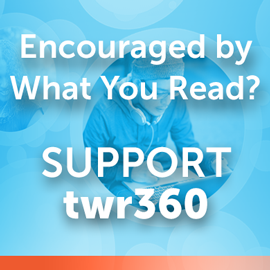 Read Romans 8:2-4.
Some teach that you will no longer struggle with sin once you receive Christ. But the Truth is the more faithful and righteous you desire to be, the greater your battle against sin will become. You'll see the depths of your sin more clearly and feel the frustration of fighting your flesh, just like Paul, who cried, "What a wretched man I am!" (Romans 7:24).
Praise God, Jesus delivers us and gives us His indwelling Spirit so that we might have victory in our daily spiritual battles. Every day, the Holy Spirit—your Helper and Comforter—is there fighting for you, defending you, and empowering you. He comes to you as a result of your God-given faith in Christ's perfect sacrifice on the cross. However, so many people in the church today tell us, "Just follow Jesus' teaching and example." But telling someone to follow Jesus' example without His Spirit's help is like telling a two-month-old baby to walk. It is impossible—and it will only lead to failure and frustration.
In the heat of your own spiritual battle, it is vitally important to remind yourself that you are not in this alone. Beloved, I am constantly saying to the Holy Spirit, "You are with me. You care about me. You are fighting for me." I encourage you to do the same today!
Prayer: God, I thank You for giving me victory over sin. I know You are with me; You care about me; You are fighting for me. I pray in the name of Jesus. Amen.
". . . because through Christ Jesus the law of the Spirit who gives life has set you free from the law of sin and death" (Romans 8:2).
Check out more from Dr. Michael Youssef, here!