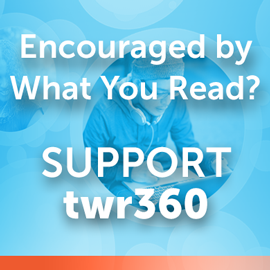 Read Romans 8:18-27.
As long as we live in this world, we will groan. We may groan due to cancer, heart attacks, or depression. We may groan from being separated from family members, alienated from former friends, or victimized in broken homes. We may groan when we witness violence in schools, rampant drug use, increasing terrorism, incompetent political leaders, or apostate pastors. No matter what the exact reason is—we groan.
Not only humanity, but the earth itself is groaning because of sin. All the earthquakes and hurricanes, all the fires and violent storms, are sure signs that the whole creation is convulsing under the curse of sin. But here's the Good News: All this groaning cannot begin to be compared with the glory that will be revealed in us who believe.
Our suffering is short-lived, but our glory will be forever. Our suffering is limited, but our glory is limitless. Our suffering is in a mortal, corrupt body, but our glory will be in a perfect, glorious body like Christ's after His resurrection.
What makes you groan today? God wants you to know that He can turn your groaning into glory. All your pain and disappointments, your shattered dreams, dashed hopes, rejections, and abuses—every one of them—will fade away in the glory of our coming King. In this hope, stand today.
Prayer: God, I thank You for the incredible hope of glory I have in You. When I am overwhelmed by the suffering and sadness of the present, lift me up with the promise of eternity with You. I pray in the name of Jesus. Amen.
"I consider that our present sufferings are not worth comparing with the glory that will be revealed in us. For the creation waits in eager expectation for the children of God to be revealed" (Romans 8:18-19).
Check out more from Dr. Michael Youssef, here!