Blessed Are the Conduits of Mercy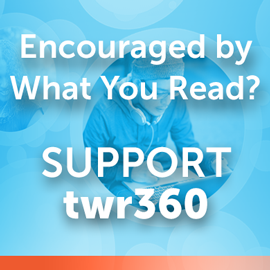 It is no more natural today to exercise mercy than 2,000 years ago when Jesus pronounced these magnificent words. In Roman society, mercy indicated weakness—that you didn't have the strength of a real Roman citizen. Today, our culture disdains mercy and glorifies brutality—or it takes the other extreme, promoting a cheap version of mercy that glosses over sin.
Jesus' mercy is neither weak nor cheap. It doesn't wink at sin or refuse to deal with wrongdoing. Jesus' mercy flows from love and produces forgiveness. It does not ignore justice but is itself justice. It is not grounded upon sentimentality, but upon His blood poured out on the cross as payment for our sin. Because of God's grace, mercy and justice meet at the cross.
Jesus is calling us to be conduits of His mercy to others. When you show mercy, when you reach out to others to meet their needs in compassion and with generosity and to build relationship in humility, you open your heart to receive mercy from the hand of God day after day. When you exercise mercy, you break the spiritual bondage that is stopping you from growing in grace, for when you show mercy, God's Spirit is mercifully at work, transforming you into Christ's likeness and making you fruitful for the Kingdom of God. Thus, it truly is the merciful who receive mercy.
Prayer: Lord, may I remember the mercy I have received and give thanks every day. May the mercy I have been given make me merciful in turn—eager to forgive and bearing the cost of that forgiveness. I pray in the name of Jesus. Amen.
"Blessed are the merciful, for they will be shown mercy" (Matthew 5:7).
Check out more from Dr. Michael Youssef, here!