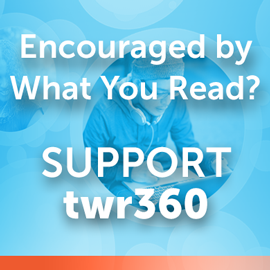 "God so loved the world . . ." (John 3:16). You cannot find a statement like this in any other religion. They all say, "Strive harder; try harder," and you don't have a clue whether you are accepted or not. But our God is a loving God, a giving God, a sacrificing God. Our God is the most humble—the infinite, holy one who reaches down to us in love. And that is the wonder that we celebrate at Christmas: God came down to us.
The incredible, incomprehensible love of the God of the Bible sets Christianity far apart from any other religion. This love doesn't come from anything outside of God because "God is love" (1 John 4:8). God loves because it is His nature to love; it is His essence. God's love flows from the spring of infinity. There is no computation that could ever measure it. That is why one of the smallest words in the English language is used to express this divine love: so. God so loved the world. You can't explain it, describe it, or even fathom it. There is nothing loveable or attractive in us, nothing endearing about us, but He loves us.
God so loved that, in the fullness of time, He did the unthinkable, the impossible, the incomprehensible, the undoable: "God so loved the world that he gave his one and only Son, . . ." (John 3:16).
Prayer: Lord, Your humility is mind-blowing. Help me see the magnitude of Your sacrifice that I might truly be humbled before You. I rejoice in Your love, the gift of Your Son. You are my salvation, my fortress, my reward. I pray in the name of Jesus. Amen.
"For God so loved the world that he gave his one and only Son, . . ." (John 3:16a).
Check out more from Dr. Michael Youssef, here!