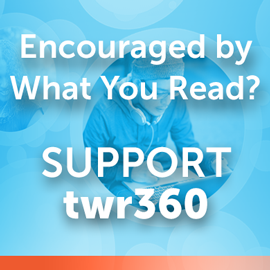 Have you ever had a confidant—someone you knew you could count on when life turned dark and stormy? Have you ever played sports and had one teammate who you knew could win the game for you, no matter how far behind you were? Have you ever experienced someone meeting your biggest need when you least expected it?
Just when we think we are finished, God begins a new work in our lives. Just when we think we have made a mess not even God can clean up, He redeems our messes.
God's grace gives us confidence because He does things in our lives we could never do. He transforms and changes us into new people. He takes the messes we make and converts them into works of art. Suddenly, we are not helpless people, limping through life without hope or purpose—we are people with vision, racing down God's perfect path for our lives.
Paul knew this as well as anybody. Before he came to Christ, he was a scoundrel, a murderer, and a hypocrite. He was full of the law and knew nothing of grace. But God so transformed Paul's life that this pious aristocrat became God's mouthpiece during the birth of the new church. Paul went from condemning Christians to walking side-by-side with them.
Today, as you think about the change God has wrought in your own life, praise Him for doing what no one else could do. He rescued you from eternal death. He cleansed the stains of sin from your heart. And now He has an incredible plan for your future—just look at His incredible promises to you in His Word (see Philippians 1:6; 1 Peter 1:3-4; Lamentations 3:21-23; Revelation 21).
Prayer: Lord, thank You for bringing me from death to life. Your grace is more than enough to transform me. Show me places in my heart You desire to change in me today. I pray in the name of Jesus. Amen.
"For we are God's handiwork, created in Christ Jesus to do good works, which God prepared in advance for us to do" (Ephesians 2:10).
Check out more from Dr. Michael Youssef, here!