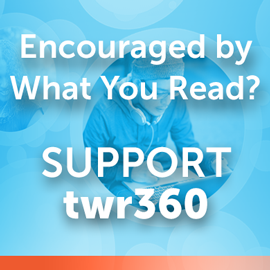 Nehemiah wrote, ". . . the joy of the Lord is your strength" (Nehemiah 8:10). Praise teaches us to turn our eyes away from circumstances to the one who has the ability to heal, save, renew, and mend every broken heart.
There is a difference between the happiness that this world has to offer and the eternal happiness or joy we can experience every day in Christ. Happiness found in the things of this world, while often good (delicious food, beautiful scenery, enthralling experiences), is fleeting. But the joy of salvation, of knowing God, and of His wondrous promises for us is eternal. This joy overflows when we live out lives in praise to God. You may feel as though you cannot praise God, but if you take just a step toward praise, you will sense God's arms surrounding you.
Your praise can be simple: "To you, O Lord, I lift up my soul; in you I trust, O my God." Praise will steady your heart when trouble comes and give you God's perspective on your current situation.
Take time to thank God for what He has done for you. He has saved you and given you an opportunity to know and love Him. Remember He loves you with an unconditional love; He will not withhold His love from you.
Our deepest gratitude, honor, and glory belong to the Lord. Praise Him for He is worthy to be praised!
Prayer: All glory, honor, and praise to You, Lord! In the midst of trouble, I will take a step toward praise. Thank You for the embrace of Your loving arms. I pray in the name of Jesus. Amen.
"But I trust in your unfailing love; my heart rejoices in your salvation" (Psalm 13:5).
Check out more from Dr. Michael Youssef, here!