Every Tribe, Tongue, and Nation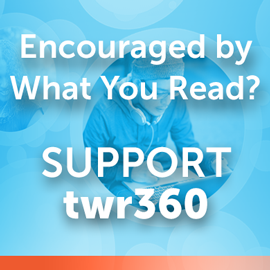 There are billions of people who have never heard the saving message of the Gospel. For the multitudes living in the least evangelized areas of the world, it is possible to live one's entire life without ever meeting a follower of Jesus.
In Matthew 28:19, Jesus told His disciples to go and make disciples of all nations, or ethnē--not the current geopolitical nations that exist today, but rather groups of people who possess a distinct culture, ethnicity, and language. The term "people group" has been coined to describe the Biblical concept of the nation. Thinking in these terms has allowed the church to be more aware of the vast Great Commission task that remains ahead of us.
The reality is that thousands of people groups have yet to be disciples. According to the Joshua Project, there are 16,300 people groups in the world today--and more than 6,900 are still considered unreached by the Gospel of Jesus Christ. The word "unreached" describes the alarming reality that 2 percent or less of the souls within each of these groups are born-again Christians.
Can you sense the heartbreak of God for the multitudes of lost people who have yet to know of His grace? Can you feel the urgency when God says in His Word, "The harvest is ready! The day of salvation is here! Lift up your voice!"
Christ's love compels us to ask ourselves, "How can I help reach the lost with the Good News of Jesus?" For every Christian, this journey must always begin with prayer. And whether God calls us to send out missionaries, go ourselves, or support 'sending' ministries like Leading The Way--we can rest in the fact that He alone will bring the fruit.
There will come a day when God's great global task will be accomplished. In fact, the Lord has revealed its completion in Revelation 7:9: "After this I looked, and there before me was a great multitude that no one could count, from every nation [ethnous], tribe, people and language, standing before the throne and before the Lamb."
Check out more from Dr. Youssef, here!