The Least Likely of Messengers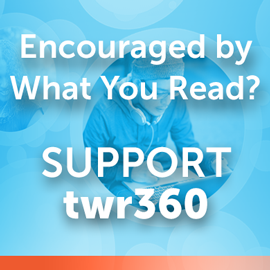 Every one of us is called by God to be a part of His global mission: making disciples of all nations. Yet many of us think that we are too weak or unskilled to leave a lasting impact on the world. But God can use even the most unlikely of people to accomplish His purposes.
In 2 Kings 7:3-20, God used just such people--not the rich, powerful, or eloquent, but the despised, rejected, and isolated. In this passage of Scripture, the entire city of Jerusalem was starving, under siege by the Syrian army. But four lepers, removed from society because of their disease, had even fewer provisions than their starving neighbors. They decided that they had no choice but to throw themselves on the mercy of the invading army (see 2 Kings 7:4).
The lepers left Jerusalem hoping for bread crumbs, but when they arrived at the Syrian camp they discovered something incredible: there was no foreign army. The lepers and all of Jerusalem had been delivered by God. Yet the people within the city's walls were completely unware--still living as if they were under siege.
God specializes in using the least likely people to be His messengers. When the lepers found themselves alone in the Syrian camp, they began to lay up provision for themselves. But when they realized their ability to do good, they said, "What we're doing is not right. This is a day of good news and we are keeping it to ourselves. . . . Let's go at once and report this to the royal palace" (2 Kings 7:9).
How often do we rejoice in the blessing of our salvation without extending that blessing to others? Just like the four lepers, we also must go and declare to a dying world the reality that the enemy has fled--Satan himself has been defeated by Christ's powerful work on the cross. This Good News is infinitely more important than the good news of the lepers, and it is the very Gospel of Jesus Christ. How could we ever keep such glorious news to ourselves?
As we see throughout Biblical history, it is often the least likely of messengers who are the most effective witnesses for Christ--for it is not our spiritual résumé, but our dependence on Christ, that qualifies us for His work.
Prayer: Lord, may I be a willing vessel, a simple jar of clay, containing the treasure of Your Gospel to pour out unto others for their good and Your glory. May I remember that it is not me, the messenger, who is important, but it is Your life-giving message that must go forth. I pray in the name of Jesus. Amen.
"But he said to me, 'My grace is sufficient for you, for my power is made perfect in weakness.' Therefore I will boast all the more gladly about my weaknesses, so that Christ's power may rest on me" (2 Corinthians 12:9).
Check out more from Dr. Youssef, here!