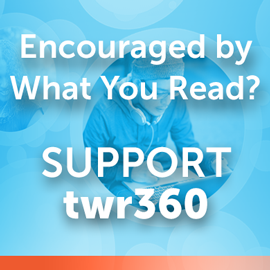 You've heard it said many times: "History repeats itself." Is this merely a cliché? No, this is a profound Biblical principle. As we read through the Bible, we see history repeating itself again and again.

We see the repetitive cycles of history most clearly in the Book of Judges. The events in Judges take place over more than four centuries, beginning in about the fourteenth century before Christ. We see cycle after cycle in which (1) the people abandon God, (2) God delivers them over to the Canaanites, Moabites, Ammonites, Philistines, or other enemies, (3) the people repent and cry out to God for mercy, and (4) God sends them a hero, a judge, who defeats the oppressor and delivers the people. Time passes, the people forget God's goodness, and the cycle repeats.
With each cycle, the people of Israel sink deeper into sin, idolatry, and rebellion. The pattern continues on into the sixth century B.C., a time that is depicted in several Old Testament books, including Jeremiah, 2 Kings, 2 Chronicles, Ezra, Nehemiah, and Daniel. These books depict the period of Jewish history known as the Babylonian Exile. In those days, Israel again became unfaithful to God, so God delivered the Israelites over to their enemies--in this case, the Babylonians.
History repeats itself. This was true throughout Old Testament times, and it is still true today. When we are unfaithful and will not repent, God has no choice but to hand us over to our enemies to be shaken and oppressed. Only when we realize that we are reaping the just consequences of our sin do we cry out for deliverance. Only then will He rescue us from the oppressor. God has not repealed this principle. It remains in force today.
That's why I believe we're living in times like the era of Judges and Jeremiah. Just as God handed over a rebellious and unfaithful Israel to the Babylonian Exile, God has handed over a rebellious and unfaithful Western culture--both our secular culture and our apostate church--to be shaken as Israel was shaken during the captivity in Babylon.
Are you ready to confess your sin, repent, and face the consequences of that sin, trusting in your merciful Father? The road to deliverance is not easy, but when we turn to God and walk that road, He is with us the whole way.
Prayer: Lord, thank You for Your Word that reveals Your incredible faithfulness. Help me to see my sin and to repent and boldly speak Your Truth, both to the church and to the lost. I pray in the name of Jesus. Amen.
"If we confess our sins, he is faithful and just and will forgive us our sins and purify us from all unrighteousness" (1 John 1:9).
Check out more from Michael Youssef, here!