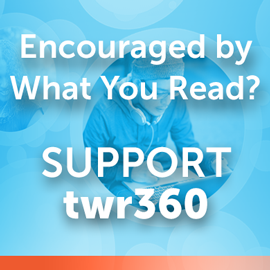 You may remember the song in the movie Fiddler on the Roof, "Matchmaker, matchmaker, make me a match!"
The book of Ruth is about another matchmaker. In the midst of trouble and pain after the death of her husband and sons, Naomi set out to return to her homeland. When she began her journey, Ruth, her daughter-in-law, insisted on going with her. All the while, God was working to match His plan with their lives. God's grace sustained them through their difficulties and gave them hope and provision beyond their need and expectation.
What need do you have? Are you overwhelmed with your circumstances? Remember, God is your heavenly matchmaker. He knows you and what is best for you. When you place your trust in Jesus Christ, He will match you with His divine intention and strategy.
God provided a kinsman redeemer for Ruth through the love and commitment of Boaz. What appeared to be an impossible situation was really an opportunity for God to fulfill His promise of salvation to each one of us. Take a moment to look over the genealogy of Jesus Christ and you will find the names of Ruth and Boaz.
You do not have to worry about how you will face tomorrow. God has provided a Kinsman Redeemer for you through the life, death, and resurrection of His Son. God's forgiveness, mercy, and grace are the very elements that lead to your redemption.
He has promised to provide for every need you have. At each turn in life, He is the one who holds you securely in the hollow of His omnipotent hand. How comforting it is to know that your heavenly matchmaker knows what is best for you.
Prayer: Lord, help me to remember that You are sovereign over all things and that You are my heavenly matchmaker who provides me with not only everything I need, but with the best and purest desires of my heart in Your perfect timing. Thank You for Your amazing love and promises. I pray in the name of Jesus. Amen.
"My God will meet all your needs according to the riches of his glory in Christ Jesus" (Philippians 4:19).
Check out more from Michael Youssef, here!