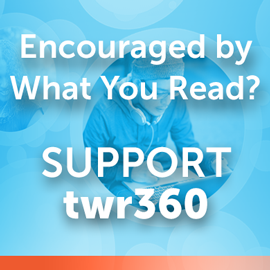 Today we are going to look at the second component of a healthy marriage--forgiveness.
Sometimes forgiveness is hard, especially when we allow little annoyances to build up over time. But the Bible tells us, "Get rid of all bitterness, rage and anger, brawling and slander, along with every form of malice. Be kind and compassionate to one another, forgiving each other, just as in Christ God forgave you" (Ephesians 4:31-32).
In Matthew 18:21-22, Jesus told Peter that we are to forgive each other not merely seven times, but seven times seventy. In other words, we are to forgive so often that we lose count.
Check out more from Dr. Michael Youssef, here!
So how can we forgive that readily? First, begin by forgiving the things which seem insignificant but which mount up over time--the irritating habits and annoying characteristics. These will require a daily discipline.
Second, "take captive every thought to make it obedient to Christ" (2 Corinthians 10:5). You will find it harder to forgive others if your own mind is waging a battle against old hurts. Focus on Christ in your relationship, not on keeping score.
Third, maintain your identity in Christ. Our old sinful nature is filled with resentment, bitterness, and unforgiveness. But through Christ, we are able to offer mercy and forgiveness to the one who has wronged us.
Prayer: Father, help me to never forget the forgiveness that You extended to me. Help me to do likewise, and to extend forgiveness to my spouse. Help me not to keep score in our marriage. I pray in the name of Jesus. Amen.
"Bear with each other and forgive one another if any of you has a grievance against someone. Forgive as the Lord forgave you" (Colossians 3:13).