Living in the City of Man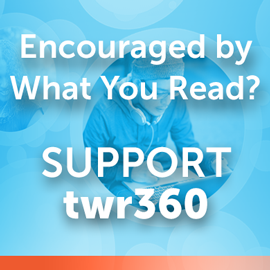 History repeats itself. No matter how many so-called advances we make as a society, spiritually we are no better off than those who have lived before us. As King Solomon once said, "There is nothing new under the sun" (Ecclesiastes 1:9). Human beings, apart from Christ, will inevitably choose to rebel against the ways of God. As a result, cultures that once were thriving will begin to deteriorate. The question we must answer as believers in Jesus Christ is, how shall we live in such times?
How shall we live now as Western civilization, once built upon the Protestant Reformation, continues to turn its back on God? How shall we live now when our culture, which once espoused Christian principles, now publicly mocks and ridicules God's ways? How shall we live now when even the church has joined in the anti-Biblical chorus?
Read Hebrews 11. As believers, we live in the City of Man--but we are pilgrims in this world. We know our true home is the City of God, but we must learn to live here and now in the City of Man as Christ's ambassadors to a dying world. Because we belong to Jesus and have the Holy Spirit, we can find the strength and wisdom to not just survive but thrive in the City of Man.
In the beginning, there was Eden, a beautiful garden. In the end, there will be an even more beautiful garden city called the New Jerusalem. For now, we live in the City of Man between these two gardens that bookend history. As we live here, we must keep our eyes fixed on another garden--Gethsemane. Here Jesus prayed, "Now this is eternal life: that they know you, the only true God, and Jesus Christ whom you have sent. . . . I am coming to you now, but I say these things while I am still in the world, so that they may have the full measure of my joy within them" (John 17:3, 13).
Only Christ's victory can empower us to live triumphantly in the midst of the darkness of the City of Man. Because of the cross, we can walk with our heads held high no matter how bleak things may now look in this present city. After all, we belong to Jesus, and one day we are going to reign and rule with Him in the City of God.
Prayer: Lord, thank You not only for the promise of heaven, the City of God, but thank You for the full joy and freedom that I can have even now in the midst of the City of Man. I praise You. Help me to live a holy life that I might bring glory to Your name. I pray in the name of Jesus. Amen.
Check out more from Dr. Michael Youssef, here!