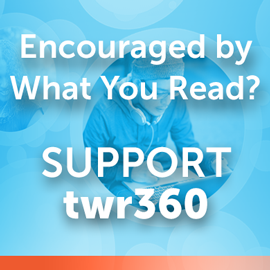 In the Bible, Babylon symbolizes every people or culture that opposes God. It was also a real place that earned a real reputation. Babylon was founded by Nimrod, the grandson of Noah's son Ham. Nimrod's generation was not far removed from the time of the great flood. He knew the reasons for the flood—that God had judged the people of the world for their sinfulness. He knew that the Lord had saved his grandfather and great-grandfather in the ark. He should have been a thankful and devoted worshipper of God. But instead, he built a city dedicated to defying Him.
Read Genesis 11:1-9. The citizens of Babel, the original name of Babylon, deliberately rejected the one true God their ancestors had served. In Genesis 11:4 we read, "Then they said, 'Come, let us build ourselves a city, with a tower that reaches to the heavens, so that we may make a name for ourselves.'" On the top of that tower in the middle of the city of Babel, they sought independence from God—the essence of idolatry, self-worship, and pride.
The god of self still reigns supreme in our culture today, and if we are honest with ourselves, it often reigns supreme in our own hearts. This self-worship is one of the greatest temptations we will face as children of God living in the City of Man.
We might think, "I don't worship myself," but how often do we choose ourselves over God? How often do we say, "God, I'd rather do this my way"? How often do we compromise with Babylon?
Be on your guard against the god of self. It's a subtle idolatry that is easily rationalized. But the idolatry of self is the religion of Babylon. Only as we humble ourselves before God can we be delivered from its grips, and so become "children of God without fault in a warped and crooked generation" (Philippians 2:14).
We live in challenging times. But God has a word for citizens of the City of God living in the City of Man: If by the power of the Holy Spirit we will live blameless lives, exemplifying the purity and simplicity of the Gospel, then we will "shine among them like stars in the sky" (Philippians 2:15). No matter how dark the world becomes, our God is a God of power and might. And because He has won the ultimate victory, we can also be victorious in Jesus' name.
Prayer: Father, help me to be aware of how the god of self might be infiltrating my heart and mind. May I keep in step with Your Spirit so that I can honor You and share Your love and hope with those You put in my path. I pray in the name of Jesus. Amen.
"Don't you know that friendship with the world means enmity against God? . . . Submit yourselves, then, to God. Resist the devil, and he will flee from you" (James 4:4, 7).
Check out more from Dr. Michael Youssef, here!