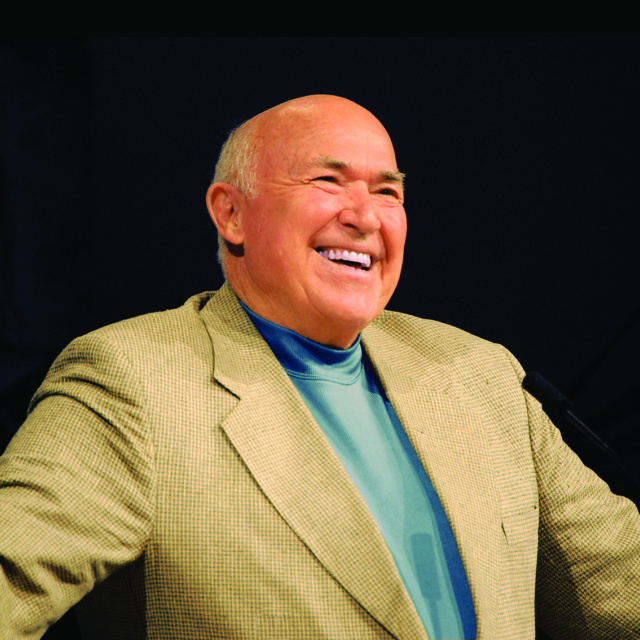 In 1965 Pastor Chuck Smith began his ministry at Calvary Chapel Costa Mesa. Only 25 people had attended. From the beginning, Pastor Chuck welcomed all—young and old—without judgment, placing his emphasis on the teaching of the Word of God.
With a sincere concern for the lost, Pastor Chuck made room in his heart and his home for a generation of hippies and surfers; generating a movement of the Holy Spirit that spread from the west coast to the east, bringing thousands of young people to Jesus Christ. Included among this generation of new believers were Greg Laurie, Mike MacIntosh, Raul Ries, and Skip Heitzig, as well as hundreds of others who now have ministries of their own.
Since then, Pastor Chuck extended his teaching nationally and worldwide through The Word for Today radio program. As the years passed, Pastor Chuck's visionary leadership brought a variety of other ministries into existence, including: • The Word For Today – A multi-media publishing/radio broadcasting company • Calvary Distribution – A wholesale Christian book and resource distributor • Calvary Chapel Association – Organizing Calvary Chapel churches Worldwide • Calvary Chapel Education Association – Organizing Calvary Chapel schools • KWVE 107.9 Radio – The radio ministry of Calvary Chapel Costa Mesa • Maranatha Christian Academy and Calvary High School • Calvary Chapel Bible College and Calvary Chapel School of Ministry
Known for his cheerful enthusiasm, high energy, and unwavering faith, Pastor Chuck is well respected throughout the Christian community. His wife, Kay, began the Joyful Life women's ministry, and their four children are also involved in the ministry.