I Want to Be Part of That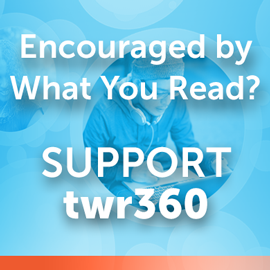 On today's Footsteps, Rudolf Kabutz explains how he came to serve with TWR in South Africa. At one point in his story, as he was contemplating the use of mass media in reaching the world for Christ, he came to the realization that "I want to be part of that one day!"
One of my desires with Footsteps is that as you hear stories of what God is doing around the world, YOU will "want to be part" of His work. So, start praying. Keep listening. And, be willing to play your part in the Great Commission.
Click here to learn more about TWR
Click here to learn about Service Opportunities within TWR
Click here to listen to Footsteps' Latest Program
Click here to visit Footsteps
(Photo of TWR's Rudolf Kabutz and Andy Napier)