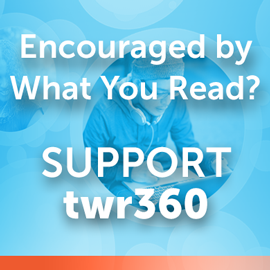 Many people assume that my last name, Napier, is French, but it's actually Scottish. We have our own clan and our own tartan. We even have a family crest which contains the motto "Sans Tache" which can be translated "Without Stain." While I think "Without Stain" is an excellent motto for the Napier Clan, I've never heard those words used in a more significant way than by a 19-year-old young woman in Cuba who listens to TWR-Bonaire. She wrote:
"I learned about the faith thanks to Trans World Radio...I thank God because, in spite of the fact that the television, radio, and every form of media is determined to distort our minds, a radio station still exists that carries a different message to every life, the message of faith and hope, and how to live cleanly and without stain in a society that is so hostile and full of vulgarity."
For this Cuban, "without stain" is not just a clever motto, it truly describes her heart's desire to live righteously.
Click here to learn more about TWR's outreach to Cuba
Click here to listen to Footsteps' Latest Program
Click here to visit Footsteps