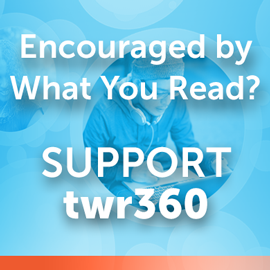 "If you pray to Jesus, He will heal you." That's what a Christian pharmacist in China told a woman who was battling cancer and planning to commit suicide. What happened? Well, you need to listen to today's Footsteps where our guest, Ray Pritchard, tells the full story.
Now, while we're on this subject of healing, why is it that Jesus chooses to heal some people, but not others? I personally don't have the full answer to that question. But, I think we can gain some insight by turning to Matthew 9:1-8 (ESV):
"And getting into a boat he crossed over and came to his own city. And behold, some people brought to him a paralytic, lying on a bed. And when Jesus saw their faith, he said to the paralytic, 'Take heart, my son; your sins are forgiven.' But Jesus, knowing their thoughts, said, 'Why do you think evil in your hearts? For which is easier, to say, "Your sins are forgiven," or to say, "Rise and walk?" But that you may know that the Son of Man has authority on earth to forgive sins'--he then said to the paralytic--'Rise, pick up your bed and go home.' And he rose and went home. When the crowds saw it, they were afraid, and they glorified God, who had given such authority to men."
In the case of this paralytic, Jesus healed him so that the scribes that were gathered would see that Jesus had the authority to both heal a physical body as well as forgive sins. Also, this man's healing caused the crowd to both fear God as well as glorify Him. You see, our omniscient and sovereign Lord has His reasons for healing a person. In fact, when you listen to today's Footsteps, I think you'll see that Jesus certainly knew what He was doing in the life of this Chinese woman.
Click here for a link to Keep Believing Ministries
Click here to learn more about TWR's work in China
Click here to listen to Footsteps' Latest Program
Click here to visit Footsteps
(Photo of Ray Pritchard of Keep Believing Ministries)