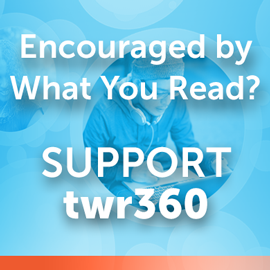 On today's Footsteps, evangelist Mike Silva passionately tells us, "I don't want to go to the easy place. I want to go to the desperate place." But when Mike says "desperate," does he mean difficult and hard? Well, there is no doubt that the work of ministry can be tough! However, let's not forget these two passages from Matthew:
"All things have been delivered to Me by My Father, and no one knows the Son except the Father. Nor does anyone know the Father except the Son, and the one to whom the Son wills to reveal Him. Come to Me, all you who labor and are heavy laden, and I will give you rest. Take My yoke upon you and learn from Me, for I am gentle and lowly in heart, and you will find rest for your souls. For My yoke is easy and My burden is light." (Matthew 11:27-30, NKJV)
And Jesus came and spoke to them, saying, "All authority has been given to Me in heaven and on earth. Go therefore and make disciples of all the nations, baptizing them in the name of the Father and of the Son and of the Holy Spirit, teaching them to observe all things that I have commanded you; and lo, I am with you always, even to the end of the age." Amen. (Matthew 28:18-20, NKJV)
How can we not be encouraged, strengthened, and even energized by those verses? Why? Well, did you notice the word, "easy?" Think about it. When we participate in the work of evangelism or discipleship, we are not working alone. Not only are we operating under the "authority" of Jesus, but Jesus Himself is with us. And, we can even go a step further...Jesus the Son and God the Father have already been at work in the lives of those whom we are evangelizing. That should give you some confidence in sharing your faith with others!
Click here for a link to Mike Silva International
Click here to listen to Footsteps' Latest Program
Click here to visit Footsteps
(Photo of Mike Silva)