Are You Tired Of Your Life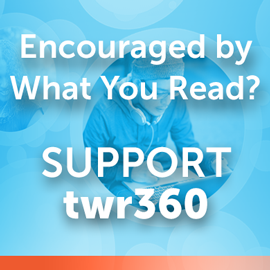 Should we be surprised by the story that Daniel Sandoval (Executive Director of Spanish World Ministries) tells of a woman in Peru who was on the verge of committing suicide when she head the man on the radio ask, "Are you tired of your life?" This woman heard just the right message at just the right time!
Let's quickly go to the story of the woman at the well in John 4:
"... Jesus said to her, 'Go, call your husband and come here.' The woman answered him, 'I have no husband.' Jesus said to her, 'You are right in saying, "I have no husband"; for you have had five husbands, and the one you now have is not your husband. What you have said is true.' The woman said to him, 'Sir, I perceive that you are a prophet.'" (John 4:16-19, ESV)
Just as Jesus knew everything about this woman, this same Jesus knows everything about us including our thoughts and intentions. So, doesn't it make sense that He often has the exact message prepared for a particular listener at the perfect time? Absolutely! And, I've seen it happen over and over and over again.
Click here for a link to Spanish World Ministries or to listen to "El Camino de la Vida"
Click here to listen to Footsteps' Latest Program
Click here to visit Footsteps
(Photo of Daniel Sandoval, Executive Director of Spanish World Ministries)