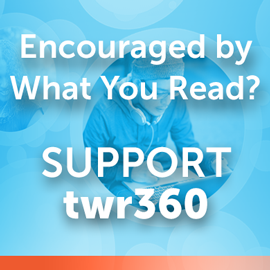 Remis Jucevicius serves with GNC or Good News Center which is TWR's national partner in Lithuania, and on today's Footsteps, he gives us a brief history lesson of Christianity in his home country. As you listen to the program, take note of this statement: "In 1990s, when Soviet Union fall down, we breathed fresh air!" I'm reminded of Psalm 146:5-7 (NKJV):
"Happy is he who has the God of Jacob for his help,
Whose hope is in the LORD his God,
Who made heaven and earth,
The sea, and all that is in them;
Who keeps truth forever,
Who executes justice for the oppressed,
Who gives food to the hungry.
The LORD gives freedom to the prisoners."
Although I've never been incarcerated, I imagine that many prisoners have described breathing "fresh air" when they were released and walked outside of the prison walls for the first time in years. Physical, political, and spiritual freedom just feels and smells better! Thank you LORD that you give "freedom to prisoners."
Click here for a link to GNC Lithuania
Click here to listen to Footsteps' Latest Program
Click here to visit Footsteps
(Photo of Remis Jucevicius and Andy Napier)