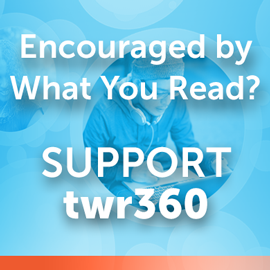 Thru The Bible features the teaching ministry of the late Dr. J. Vernon McGee and is broadcast around the world in more than 100 languages. While Dr. McGee has been in Heaven since 1988, his Bible teaching is impacting far more people now than during his earthly life. According to Thru the Bible President Gregg Harris, "from people who knew him [Dr. McGee] when he was alive and knew him well, they said he struggled to have the faith to believe that he could be used so powerfully." I would speculate that many of us would have a similar feeling about our own present and future witness. But, remember the last words that Jesus said to His disciples:
"But you will receive power when the Holy Spirit has come upon you, and you will be my witnesses in Jerusalem and in all Judea and Samaria, and to the end of the earth." (Acts 2:8, ESV)
In the power of the Holy Spirit, God can and will use His people in mighty ways to spread His Gospel throughout the whole world!
Click here to learn more about Thru The Bible
Click here to learn more about TWR
Click here to listen to Footsteps' Latest Program
Click here to visit Footsteps
(Thru The Bible President Gregg Harris with TWR's Joe Fort)