People Still Listen to Radio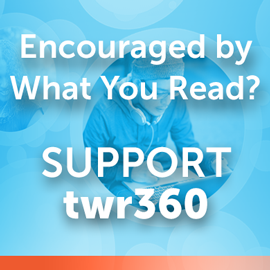 While reflecting back to his missionary service in the Dominican Republic, Bill Crandall remembers being encouraged and uplifted by listening to TWR-Bonaire. On today's program, Bill goes on to say, "even despite the multimedia, television, or internet, people still listen to radio." It's true, radio is still a very effective and widely used tool for communication. But don't just take my word for it, here's what the United Nations has to say about radio:
"Radio is the mass medium reaching the widest audience in the world. It is also recognized as a powerful communication tool and a low cost medium. Radio is specifically suited to reach remote communities and vulnerable people: the illiterate, the disabled, women, youth, and the poor ... Radio is still the most dynamic, reactive, and engaging medium there is."(1)
So, if our goal is to share the Gospel throughout the world, which it is and should be, then radio must be a vital component in the fulfillment of the Great Commission.
Click here to learn about TWR's work around the world
Click here to listen to Footsteps' Latest Program
Click here to visit Footsteps
(Photo of Bill Crandall)
1. "World Radio Day, 13 February," United Nations, accessed February 7, 2019, http://www.un.org/en/events/radioday/.