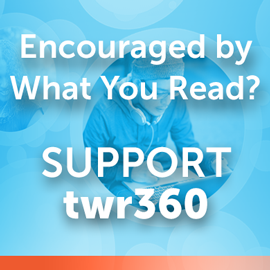 "It was a heart change for me," says Chuck Bentley, CEO of Crown Financial Ministries in pointing out the difference in how he manages money now versus years ago. For me, Jesus' teaching in Matthew 6:19-21 (ESV) quickly comes to mind:
"Do not lay up for yourselves treasures on earth, where moth and rust destroy and where thieves break in and steal, but lay up for yourselves treasures in heaven, where neither moth nor rust destroys and where thieves do not break in and steal. For where your treasure is, there your heart will be also."
I hope you'll notice that Jesus mentions "heart" first and then "treasure." So, if you need a change of heart concerning money, try laying up some treasure in heaven. I'm talking about giving. Try giving more to your church, to Christian ministries, to missionaires, and I will bet that you'll see a change in your own heart too.
Click here for a link to Crown Financial Ministries
Click here to listen to Footsteps' Latest Program
Click here to visit Footsteps
(Photo of Andy Napier and Chuck Bentley, CEO of Crown Financial Ministries)