A Prepared Way for a Praire People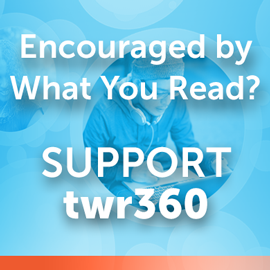 Ethnos360 missionary Mark and Joyce Cain have spent decades ministering to the Guahibo people of Colombia, but the Cains were not the first to share the Gospel with the Guahibo. According to Mark on today's Footsteps, "Another missionary had gone before us, and she had prepared the way." Doesn't that sound like the role of John the Baptist?
"The beginning of the gospel of Jesus Christ, the Son of God. As it is written in the Prophets:
'Behold, I send My messenger before Your face,
Who will prepare Your way before You.'
'The voice of one crying in the wilderness:
"Prepare the way of the LORD;
Make His paths straight."'" (Mark 1:1-3, NKJV)
As you share the Gospel with others, don't be surprised to learn that someone might have gone before you and prepared the way so that your message might be received.
Click here for a link to Ethnos360
Click here to listen to Footsteps' Latest Program
Click here to visit Footsteps
(Photo by Neil Palmer, www.flickr.com/photos/ciat/585393848)