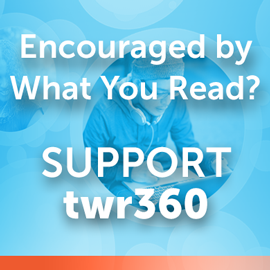 On today's Footsteps, Dr. Peggy Banks tells the story of a woman in Turkey who became pregnant and "didn't think she could have this baby on her own ... so she was considering abortion." You can hear the full story when you listen to today's program. But, let's get very personal for a minute. Are you pregnant, and are you considering having an abortion? Before you proceed any further, I'm going to suggest two things. First, read the five verses below about our Creator. Second, schedule an ultrasound today! Thank you for allowing me to be so bold.
"For it was you who created my inward parts;
you knit me together in my mother's womb.
I will praise you
because I have been remarkably and wondrously made.
Your works are wondrous,
and I know this very well.
My bones were not hidden from you
when I was made in secret,
when I was formed in the depths of the earth.
Your eyes saw me when I was formless;
all my days were written in your book and planned
before a single one of them began.
"God, how precious your thoughts are to me;
how vast their sum is!" (Psalm 139:13-17, CSB)
Click here to learn about TWR's Women of Hope Program
Click here to listen to Footsteps' Latest Program
Click here to visit Footsteps
(Photo of Dr. Peggy Banks, Global Ministry Director for TWR's Women of Hope)