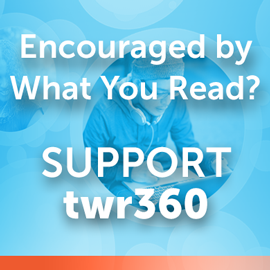 I asked TWR's International Vice President for Latin America and the Caribbean, Steve Shantz, "How difficult is it to get ... Christian radio into ... Mexico?" Steve quickly answered by saying "very, very difficult." As you listen to today's Footsteps, you'll hear some of the barriers that make radio ministry challenging in Mexico. But, the good news is that our God can make a way through the toughest of obstacles. For instance, do you remember when the Children of Israel were being chased by the Egyptians? With the Red Sea in front of them, and the Egyptian army behind them...
"Moses stretched out his hand over the sea, and the LORD drove the sea back by a strong east wind all night and made the sea dry land, and the waters were divided. And the people of Israel went into the midst of the sea on dry ground, the waters being a wall to them on their right hand and on their left." (Exodus 14:21-22, ESV)
We must not forget that the same God who made a way for the Israelites to cross through the Red Sea on dry ground is with us today, and He also will make a way for His Word to get into Mexico!
Click here to listen to Footsteps' Latest Program
Click here to visit Footsteps
(Photo of TWR's Steve Shantz)