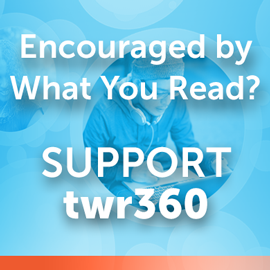 We often hear about Christian persecution taking place in Middle Eastern and Asian countries, but in today's Footsteps, TWR's Steve Shantz alerts us to the persecution of believers that's taking place in Mexico. Should we be surprised? No. Let's not forget what the Apostle Paul told Timothy:
"You know how much persecution and suffering I have endured. You know all about how I was persecuted in Antioch, Iconium, and Lystra--but the Lord rescued me from all of it. Yes, and everyone who wants to live a godly life in Christ Jesus will suffer persecution." (2 Timothy 3:12, NLT)
Paul's words should be a reality check for all Christians. As followers of Jesus, we "will suffer persecution."
Click here to listen to Footsteps' Latest Program
Click here to visit Footsteps
(Photo of Steve Shantz, TWR's International Vice President for Latin America and the Caribbean)