Encouragement for Nigeria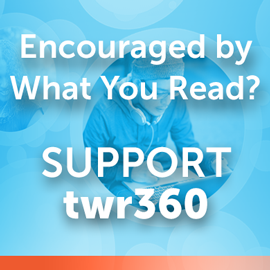 Northern Nigeria is a hotbed of violence as Christians are regularly attacked by extremists from another religion. How can we encourage these brothers and sisters in Christ who live in this dangerous part of Nigeria? Through radio. And, the strategy is working! The Good News of Jesus is being recieved by the people of this region. According to J. Mark Horst of Heralds of Hope, "the response rate (to their 15-minute program) has risen dramatically in the last number of years."
Let's make a deal. If you keep praying for this outreach and financially supporting the work, TWR and Heralds of Hope will continue to broadcast into this treacherous part of West Africa. Thanks!
Click here to learn more about Heralds of Hope
Click here to listen to Footsteps' Latest Program
Click here to visit Footsteps
(Photo of J. Mark Horst of Heralds of Hope)