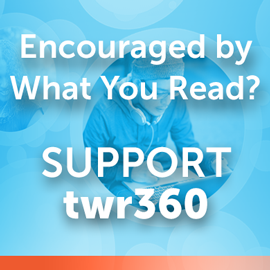 J. Mark Horst, President of Heralds of Hope, shares this listener testimony on today's Footsteps: "I listen to your program (Heralds of Hope), and now I feel like I'm in safe hands." When we come to Christ, not only are we in "safe hands," but we're also in doubly-secure hands. Meditate on these words of Jesus:
"My sheep listen to my voice; I know them, and they follow me. I give them eternal life, and they shall never perish; no one will snatch them out of my hand. My Father, who has given them to me, is greater than all; no one can snatch them out of my Father's hand. I and the Father are one." (John 10:27-30, NIV)
Both Jesus and the Father are holding us in their strong hands. I've heard this referred to as "the double grip of grace," and neither one will ever let us go. That's a promise. Thank you Lord!
Click here to learn more about Heralds of Hope
Click here to listen to Footsteps' Latest Program
Click here to visit Footsteps
(Photo of J. Mark Horst)