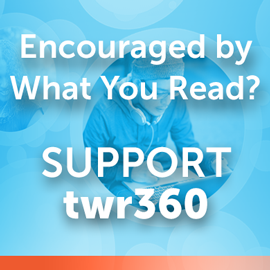 On today's Footsteps, Gregg Harris, President of Thru the Bible, tells the story of a "village head man" and his son who was having seizures. First, listen to the program, and then, read the Bible passage below:
"While He spoke these things to them, behold, a ruler came and worshiped Him, saying, 'My daughter has just died, but come and lay Your hand on her and she will live.' So Jesus arose and followed him, and so did His disciples ... When Jesus came into the ruler's house, and saw the flute players and the noisy crowd wailing, He said to them, 'Make room, for the girl is not dead, but sleeping.' And they ridiculed Him. But when the crowd was put outside, He went in and took her by the hand, and the girl arose. And the report of this went out into all that land." (Matthew 9:18-19 & 23-26, NKJV)
You see, in the Bible, Jesus performed a miracle in the home of a "ruler," and on today's Footsteps, we discover that Jesus is still at work healing the child of a "village head man." In both cases, Jesus healed a leader's child, the news spread, and the Gospel advanced. Truthfully, "Jesus Christ is the same yesterday and today and forever" (Hebrews 13:8, ESV). May He be praised!
Click here for a link to Thru The Bible
Click here to listen to Footsteps' Latest Program
Click here to visit Footsteps
(Photo of Gregg Harris, President of Thru The Bible)