Small Groups that Multiply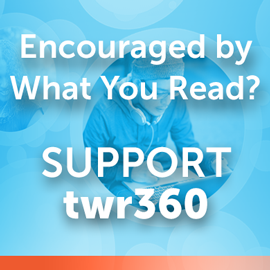 In an effort to help Christian believers in India grow in their faith, TWR helps establish "listening groups" where small numbers of believers meet around a radio or audio player and study God's Word together. Basically, we're talking about small discipleship groups. According to George Philip, the CEO of TWR-India, not only does TWR want these believers to fellowship and study the Bible with one another, they want these groups to multiply. As TWR-India comes alongside these growing disciples and equips them, they are then encouraged to form new small groups and disciple an ever-increasing number of new believers.
Francis Chan, in his book, Multiply, describes this concept: "Paul saw the church as a community of redeemed people in which each person is actively involved in doing the work of ministry. The pastor is not the minister--at least not in the way we typically think of a minister. The pastor is the equipper, and every member of the church is a minister."(1) Francis Chan's description certainly fits the model that TWR is using in India because these small groups have no pastor. All they have is a media device and each other. Therefore, in the most basic way, TWR-India is equipping these Christian disciples to become disciple-makers themselves.
Click here to learn about TWR's work in India
Click here to listen to Footsteps' Latest Program
Click here to visit Footsteps
(Photo of George Philip, CEO of TWR-India)
(1) Francis Chan and Mark Beuving, Multiply (Colorado Springs, CO: David C. Cook, 2012), 34.