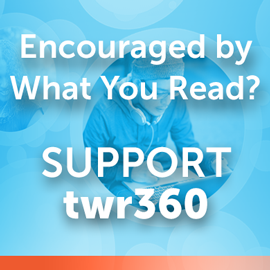 Rodney Kidd, a missionary serving in Mannheim, Germany, maintains that "one of our greatest problems is the indifference" of many Germans toward God. While Germany certainly has been exposed to Christianity through the centuries, Rodney says the German people "don't know really what it means to know Jesus."
This "indifference" is not unique to Germany. It's a common attitude througout Europe, and it's becoming more prevalent in America. And, if you'll turn to Revelation 3:15-16, (NKJV), you'll discover that the first century church in Laodicea had drifted into a similar mindset--"I know your works, that you are neither cold nor hot. I could wish you were cold or hot. So then, because you are lukewarm, and neither cold nor hot, I will vomit you out of My mouth."
So, maybe it would be a good idea to do a little self-evaluation today. Have you become "indifferent" or "lukewarm" toward God? Do you really "know" Jesus, or do you just know about him? If you're not sure, then I encourage you to click here and watch this video.
Click here to listen to Footsteps' Latest Program
Click here to visit Footsteps
(Photo of Rodney Kidd)