Searching for Something There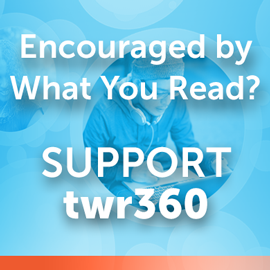 After decades of humanism, some Germans are now "searching for something there" claims Dirk Mueller, TWR's International Director for Europe. It makes sense. When we replace God and his Word with the limited knowledge and understanding of man, in time, we will come to discover that something is missing. So, we begin searching for satisfaction which ultimately can only be filled by God. Jeremiah 17:5-8 (NLT) puts it this way:
This is what the Lord says:
"Cursed are those who put their trust in mere humans,
who rely on human strength
and turn their hearts away from the Lord.
They are like stunted shrubs in the desert,
with no hope for the future.
They will live in the barren wilderness,
in an uninhabited salty land.
"But blessed are those who trust in the Lord
and have made the Lord their hope and confidence.
They are like trees planted along a riverbank,
with roots that reach deep into the water.
Such trees are not bothered by the heat
or worried by long months of drought.
Their leaves stay green,
and they never stop producing fruit."
Click here to learn more about TWR's work in Europe
Click here to listen to Footsteps' Latest Program
Click here to visit Footsteps
(Photo of Dirk Mueller, TWR's International Director for Europe)