A Small Blue New Testament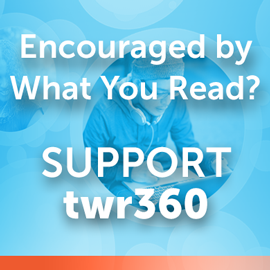 My great uncle was a Gideon. A good friend of mine was a Gideon. A faithful supporter of our missionary work with TWR is a very active Gideon even now. Just in case you don't know, the Gideons are the ones who distribute Bibles to hotels, hospitals, and to students in school. The Gideons International "print in over 95 languages and take copies of God's Word to the world by either personally handing them to individuals or by placing them in select public locations."(1) One particular Moldovan boy who received a "small, blue testament" from the Gideons was Pavel Barnaciuc. Today, Pavel and his wife serve as missionaries with OM (Operation Mobilization) in his home country of Moldova. I encourage you to listen to his story on today's Footsteps.
Click here for a link to OM Moldova
Click here for a link to the Gideons International
Click here to listen to Footsteps' Latest Program
Click here to visit Footsteps
(Photo of Pavel and Becky Barnaciuc)
1. "A Unique Focus," The Gideons International, accessed October 28, 2016, https://www2.gideons.org/about.