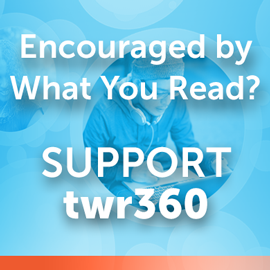 On today's Footsteps, Garth Kennedy, the station director for TWR's transmitting site in West Africa, talks about some of "the lows" that he has experienced while serving as a missionary in a foreign country. That's right; missionary service can be difficult at times! Just ask the Apostle Paul. In 2 Corinthians 11:24-27 (ESV), Paul not only reminds us of his imprisonments and beatings, but he goes on to say,
"Five times I received at the hands of the Jews the forty lashes less one. Three times I was beaten with rods. Once I was stoned. Three times I was shipwrecked; a night and a day I was adrift at sea; on frequent journeys, in danger from rivers, danger from robbers, danger from my own people, danger from Gentiles, danger in the city, danger in the wilderness, danger at sea, danger from false brothers; in toil and hardship, through many a sleepless night, in hunger and thirst, often without food, in cold and exposure."
After reading that list, don't you think you should pray for a missionary today?
Click here to learn more about TWR's ministry in West Africa
Click here to learn about missionary service with TWR
Click here to listen to Footsteps' Latest Program
Click here to visit Footsteps
(Photo of Andy Napier and Garth Kennedy)