I Don't Like those People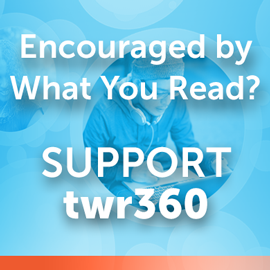 In what some refer to as His "Sermon on the Plain," Jesus teaches that...
"A good tree doesn't produce bad fruit; on the other hand, a bad tree doesn't produce good fruit. For each tree is known by its own fruit. Figs aren't gathered from thornbushes, or grapes picked from a bramble bush. A good person produces good out of the good stored up in his heart. An evil person produces evil out of the evil stored up in his heart, for his mouth speaks from the overflow of the heart." (Luke 6:43-45, CSB)
As you listen to today's Footsteps where Dan Hatfield of Nations One For Christ tells his story concerning his previous feelings about Native Americans, I hope you'll keep this passage in mind. It could be that both you and I need to evaluate the attitudes and feelings that are "stored up" in our hearts.
Click here for a link to Nations One For Christ
Click here to listen to Footsteps' Latest Program
Click here to visit Footsteps
(Photo of Kene Jackson, Earnie McDoogle, Terry Hall, Conrad Flett, and Dan Hatfield of Nations One for Christ)